August 2007 Archives
Links were checked and verified as active only in the month the Eucalyptus entry was published. Links outside the silverscreentest domain may be inactive from this archive.
August 31 Permalink
The Nat aren't the only team under a long losing streak.
| | | | |
| --- | --- | --- | --- |
| Team | Losing Streak | Opponents | One-Run Losses |
| Washington | 6 | Colorado & L.A. Dodgers | 4 |
| Seattle | 6 | Texas, L.A. Angels & Cleveland | 1 |
| N.Y. Mets | 5 | L.A. Dodgers & Phiadelphia | 2 |
| Baltimore | 9 | Texas, Minnesota & Tampa Bay | 1 |
The Mariners and Mets have endured their losing streaks in a pennant race, which has got to hurt more. Only the Mets have faced more difficult competition. The Nats have suffered more one-run losses in the streak, meaning the defeats are more a matter of luck than anything else.
Permalink
Giants 3, Nationals 2. The bad luck continued tonight. Redding pitched passably, but the bullpen allowed allowed two hits in four innings. Unfortunately in the same span, the Nats could only muster up three baserunners and one hit.
The Mets and Orioles ended their losing streaks, but the Mariners continued to be streak partners with the Nats. The Devil Rays won their fourth straight as the game was finished by Grant Balfour, the worst name for a pitcher since Bob Walk, at least until Ryan Gamewinningwalkoffgrandslamhomer makes the majors.
August 30 Permalink
The Fast Money MBA Challenge consists of two games in the space of an hour between teams of MBA students. For the final, I was trying to figure out how they were going to stretch it to two hours. It turns out the last half-hour carries over the results of the game show into a stock picking contest over the course of six weeks.
I actually think stock picking is a more relevant MBA skill than trivia, but the changeover was as jarring as having the TRASH championship decided with a trombone jam-off. Dylan Ratigan was a terrible host as a Jim Cramer wannabe.
August 29 Permalink
Dodgers 4, Nationals 3. Bergmann qualified for a quality start and Batista hit a pinch-hit homer to tie the game. Unfortunately, the winning run was unearned as FLop allowed Juan Pierre to reach.
Permalink
A Washington Post chat in the "Lost" book club.
Not in Kansas Anymore, D.C.: Has anybody every noticed the resemblance between "The Wizard of Oz" and "Heart of Darkness"/"Apocalypse Now?" Someone must make a physical journey (down the road or up the river) that is a metaphor for an internal journey to find someone from the traveler's home world who has set himself as a demi-god among less sophisticated natives.

So the opening scene of "The Wizard of Oz" should have been an extreme close-up of Judy Garland's eye with her muttering,"Kansas. I can't believe I'm still in Kansas."

Liz Kelly: Good observation, D.C., though I think the metaphorical physical journey is a pretty commonly used device in literature traceable all the way back to Beowulf and "The Holy Grail." (If only LindeCuse would work in some Malory, I'd be set).

The difference, I think, between Oz and Heart/Apocalypse is the entity discovered at the end of the road. Oz turns out to be a benevolent, if selfish, kind of man. While Kurtz has been twisted into a depraved tyrant.

But I think I see what you're saying, which is that what "Lost" needs is a little drunk Martin Sheen.

Jen Chaney: This is a valid comparison. But there are also many others that could be made. That's how influential "Oz" is.

"Pan's Labyrinth" is an "Oz"-esque journey. And Anthony Lane of the New Yorker once wrote the most beautiful piece of film criticim I've ever read, which proved that "E.T." is essentially "The Wizard of Oz." Would explain why I adored both movies so much as a child.
Rochester, Minn.: There is actually an Oz/Apocalypse 'mashup' movie out there called: Apocalypse Oz.

The plot summary is...odd!

"A cineclash film hybridizing the screenplays of "Apocalypse Now" and "The Wizard of Oz." Dorothy Willard, delinquent Amerasian offspring of the Vietnam War, lives very out of place in Kansas with her abusive aunt and uncle. Deciding that "there's no horror like home" she accepts a dream mission, one that takes her deep into the desert to hunt down and "terminate with extreme prejudice" an insane, renegade U.S. Army colonel -- codenamed 'The Wizard'..."
Permalink
Dodgers 10, Nationals 9 (12 innings). I thought a five-run lead and Shawn Hill were enough to take home a win. I didn't count on Luis Ayala. Still the relievers, including the much-maligned Cordero held the Dodgers scoreless for four innings until the 12th.
As bad as this road trip has been, five of those losses have been by one run. I'm confidently hoping the Nats will break out and the Giants and Marlins will pay for it.
August 28 Permalink
Dodgers 5, Nationals 4. The Nats jumped out to a 4-2 lead on homers by Zimmerman, Young and Peña. Unfortunately, Bacisk was left in too long and Colome couldn't hold the lead. Wily Mo fouled off his foot, just before he hit his homer and hobbled around the bases like Kirk Gibson.
August 27 Permalink
I don't think Barry Bonds would ever run a dogfighting ring. He either lacks the imagination or is too focused on baseball to do such a thing. Say what you will about the means Bonds used, but you can't deny his determination to maximize his baseball performance.
August 26 Permalink
Rockies 10, Nationals 5. Once more the starting pitcher, this time Joel Hanrahan, gave up too many walks. The Nats bats awakened to the pitching of old friend Ramon Ortiz, but an eight run deficit was too much to make up. And Logan let me down by not homering.
Permalink
Watched the CSI:NY episode "...Comes Around". According to witnesses, John McEnroe signed the breast of a bartender, then bit off a lifesaver from the necklace of Angie Casuto, the bride-to-be at a bachelorette party. She asked him to bring her a condom as a souvenir. The next thing you know, her fiancé Tony Russo is impaled through the neck on the condom machine.
John McEnroe was at his home with his family, yet his DNA is on blood found at the scene. It turns out when he gave blood, the technician sold some of it as a celebrity souvenir, putting McEnroe's blood in a jeweled vial pendant. McEnroe look-alike Jimmy Nelson bought the vial and lived his life, getting drinks and women pretending to be John McEnroe. When he went into the bathroom to buy the condom, Russo misinterpreted his intentions and the fight ensued, resulting with Russo's medulla oblongata on the condom coin slot. The vial broke in the melee.
In the other plot, Mac is undergoing an administrative procedure for the death of serial killer Clay Dobson in his custody. Taylor had police officer Dean Truby jailed for selling seized drugs. That conviction tainted the evidence of several of his convictions, including the confession of Clay Dobson, resulting in Dobson's release and the deaths of two more women. Stella convinces Mac to talk to Truby. Truby reveals that his commanding officer, now Inspector Stan Gerrard, failed to follow procedure and almost let Dobson hang himself when he was first arrested. So Taylor gets himself exonerated by threatening to reveal Gerrard's blunder.
August 25 Permalink
Sunderland got taken down by Liverpool at home. Roy Keane took it in stride accepting the fact they were overmatched in talent.
Permalink
Watched the Cold Case episode "Stalker". In 2006, Adam Jacobi, wife Emily, teenage daughter Kim and nine-year-old Stewart are moving into their new Philadelphia home from Cincinnati. Tension is evident, mostly emanating from the father. A couple of months later, Kim is the only survivor from an apparent murder-suicide instigated by her father who had his fingerprints all over the murder weapon.
Now, Kim has come out of her coma and insists she saw her father's dead body before she was shot, implying that the killer is still free. A rose and a note appear in her hospital room from her admirer "Romeo", so she is put under police protection. Her school friend Rick Lambert says he went by her house the night of the murders and saw Kim with a gun.
Accompanied by her hurse Ed Marteson, Kim is brought to the homicide cold case unit and Rush accuses her of having killed her family. Marteson pulls out a gun and reveals himself to be the shooter. A hostage situation unfolds with Stillman, Vera and Jeffries also involved.
Marteson demands a helicopter while Vera text messages information to the outside. The SWAT team get a non-lethal shot on Ed and he angrily get a non-lethal shot on Stillman. Rush takes Kim and Marteson into the observation room where there are no windows.
Valens charges into the building and gets a coded message from Rush to assault her position. She gets Kim out of the observation room and Valens shoots Marteson through the two-way mirror. However in the gunfire, Ed shoots Rush in the chest. Earlier in the episode, Rush's mother Ellen died in her sleep. Lily sees visions of her mother as she goes into surgery.
Permalink
Went on to the Monk episode "Mr. Monk and the Bad Girlfriend". Sean Corcoran, the real estate partner of Linda Fusco, Captain Stottlemeyer's girlfriend, is shot while showing a Marin County house to a couple. Linda has motive because Sean was leaving the firm and taking his clients with her.
The woman in the couple who were the witnesses believes the shooter was a woman who wore coral pink lipstick, which is Linda Fusco's favorite shade. Her alibi was that she had a webcam conversation with Leland at 7:00 and she couldn't have gotten from her home in Richmond to the murder scene that quickly. I figured either Linda was being framed or she had a duplicate of her bedroom constructed near the house where Corcoran was killed.
She cemented her guilt when she tried to seduce Monk, then told Leland that Adrian wanted to sleep with her. It turns out Linda rented a tractor trailer where she built the duplicate bedroom which she could move anywhere she liked.
Permalink
Finished off with the CSI: Miami episode "Burned". Rebecca Gayheart plays Claire Gibbs. Fully clothed, rumblings awaken her in the bedroom and she asks her equally clothed fiancé Brett Morrison to investigate. He opens the door and is blasted with flame. Claire can't rouse him so she jumps out the window into the swimming pool.
Accelerant has been poured all over the floor of the house, but there is no ignition point. Somebody just poured the gasoline and the vapors drifted over to the water heater, which ignited the fire. Broken glass at the front door bear the fingerprints of petty criminal Ron Cramer. Although he claims to have broken the glass in order to save people from the fire, the evidence says broke the glass before the fire. Cramer then admits he was hired by Anthony Bryant, an ex-boyfriend of Claire, to kill Brett Morrison.
When two cadavers are found in ashes, Claire confesses to the plan. Despite restraining orders, Anthony's stalking has made her life with Brett a living hell. They intended to fake their deaths in a fire with those two cadavers and blame it on Bryant. The plan was to not start the fire until Anthony showed up in the front of the house in his car. However, he never showed up and they fell asleep. Then, Cramer came to break the front door glass and provide the oxygen to get the fire started. When Morrison opened the door, his lungs were immediately seared.
In the other plot, an early suspect, a bookie name Michael Lipton, specifically asks to see Ryan Wolfe when interrogated. Horatio asks Yelina, now a private investigator, to trail Lipton and she gets videotape of Ryan handing him cash. Wolfe tells Horatio he was giving him money to help him out. Apparently, it was a gambling debt of some sort and Ryan is fired.
Permalink
D.C. United 1, Toronto FC 0. Fred gave DC the only goal they needed while Toronto stayed scoreless for 642 minutes.
Permalink
Rockies 5, Nationals 1. Pretty quiet Nats bats tonight that made young Ubaldo Jimenez look good. While Redding walked five in four innings, Schroder and Rivera combined for four innnings of shutout ball.
August 24 Permalink
The NCAA is doing a good job driving baseball players to the pros, rather to college:
While the NCAA's rule changes are not only intended to raise academic performance, the organization also is aiming to curb player's aspirations to professional baseball. Lamenting the lack of summer-school participation by Division I ballplayers (17 percent, compared to 45 percent in football, and 49 percent in basketball), the NCAA's Baseball Academic Working Group has not shied away from taking direct aim at the summer collegiate league participation.

Driving home this point, the concluding comment contained in the working group's final report released earlier this year, stated:

"Operating as a subtext to most, if not all, of the aforementioned issues and findings are the professional aspirations of baseball student-athletes. For example, in a given year, over 600 Division I baseball student-athletes are drafted or signed as free agents by Major League Baseball (MLB) clubs. This culture, possibly unique to baseball because of the MLB amateur draft, appears to impact the college-choice decisions of high school students, the academic performance of enrolled student-athletes, and the transfer decisions of student-athletes."
Permalink
All the n.000K fans are hoping the hitter since the All-Star Break is a serviceable center fielder. Last year, the Logan detractors pointed out his ridiculously high BABIP last year of .371 with the Nats as a sign he was just getting a lot of lucky hits between the fielders. Since the All-Star Break his BABIP has been - .442 - so he's been even luckier this year. His performance has been even more of a mirage. In n.ooK's defense, his lifetime BABIP has always been rather high - .340, as opposed to the current NL BABIP of .290. Still, .442 is way above his career BABIP.
I will predict, however that he will homer this weekend in Colorado. He's played only seven games at Coors Field and hit two homers, so I think Logan will hit a home run again this time.
Permalink
Isn't the fact that Daniel Carberea got the loss Wednedsay night more egregrious than Wes Littleton getting a save? He was actually the most effective of all the Orioles pitchers. If the relievers had maintained the same ERA the rest of the game, the Rangers would only have scored eleven runs.
Permalink
From Mark Cohen, scroll down to August 10:
I've been trying not to think too much about the whole Barry Bonds thing, but a thought did occur to me. The three most cherished offensive career records (in my opinion) in baseball are for home runs, hits, and batting average. Which means that Barry Bonds is now in baseball company with Pete Rose and Ty Cobb.

Which, when you think about it, means that Bonds is, in some ways, a more fitting home run king than Hank Aaron.
Permalink
On the recommendations of the Yudites, a couple of great entries by the Primate known as Guapo:
It's a good thing there's not retrosheet for our lives.

Saturday, April 17, 1991 (N) at [REDACTED]

11 PM: GUAPO ENTERED PARTY AT 138 COLLEGE AVENUE; Guapo approached Julie McCracken; Guapo struck out looking; Guapo approached Leigh Allen; Guapo struck out; Guapo spilled drink all over Allen in the process; Guapo approached Kristina Paige; Guapo struck out; Guapo ejected from Party by Paige's boyfriend; 0 H, 3 E. Guapo 0, World infinity.

12 AM: GUAPO ENTERED DORM; Guapo approached by Francine McDermott; McDermott was visibly intoxicated; Guapo reached on an error by McDermott; Guapo threw a wild pitch; Guapo ejected by McDermott; 1 H, 2 E. Guapo 1, World infinity.
and a Derek Jeter-Franz Kafka moment:
One morning, Derek Jeter awoke to discover that he had transformed into a giant cockroach. The clutchest cockroach ever. He rolled out of bed, ignoring the screams from the nubile Maxim covergirl lying next to him, and quickly donned his uniform as best he could in his current condition. Today was opening day and he had to go to Yankee Stadium to play against the Tampa Bay Devil Rays.

A quiet murmur circulated through the stands as the Yankee fans contemplated Derek fielding practice grounders before the game. The only indication that this was, in fact, the Yankee captain that they had grown to know and idolize was the familiar "2" on the back of his jersey. In the press box, Michael Kay looked down at the giant cockroach and felt a certain kinship that he couldn't quite explain.

The game began. The Yankee fans began their usual roll call of the players, but instead of "De-rek Jet-er" they chanted "Gi-ant Cock-roach." Obviously, they had decided to go with it. Derek discreetly tipped his hat, revealing two long antenna that bounced around slightly in the cool April breeze that blew through Yankee Stadium.

The leadoff hitter for the Devil Rays, a short, unhappy man who secretly desired to be a concert pianist, grounded a ball sharply up the middle. In the past, this had been Derek's only weakness, the groundball that required him to range to his left and dive. Now, however, as a giant cockroach, diving was no longer necessary. Derek deftly scuttled to his left, cleanly picked off the ball with his glove, and fired a strike to first, beating the runner by half a step. As the crowd roared its approval, Derek fist-pumped three of his legs. It was going to be a good season.
Permalink
Watched the How I Met Your Mother episode "Showdown". Barney appears on The Price is Right and totally aces the game, knowing every single price to the dollar. He is on the show because he believes, as his mother told him, that Bob Barker is his biological father.
Ted practices his toast for the wedding. He thinks to include an incident when Marshall go cited for driving solo in the carpool lane, but Lily had her head in his lap - doing something. I've been stopped before in the carpool lane with Miranda in the carseat. Couldn't he have zipped up in time and Lily just saying she'd fallen asleep?
Meanwhile the stress has caused Lily to lose weight so she can't fit in her wedding dress. She has to pig out the last two weeks.
Permalink
Holliday leads Rockies in five-run rally in ninth over Nats. Obviously a four-run ninth-inning lead is not safe in Colorado. This isn't like the disaster in San Diego. Manny did not create the problem. It was Chad's and Chad's alone. I suppose we can take solace that Cordero allowed only one walk and the Rockies legitiamtely got on by hits.
August 23 Permalink
Went to the Clemente Middle School magnet program picnic at Black Hill Regional Park. Miranda has a homeroom teacher who doesn't like the Yankees and refers to them as "the Y-word".
Permalink
Nationals 7, Astros 6. The Nats jumped on Juan Gutierrez for five runs, capped off with a Belliard two-run blast. Chad Cordero went into the ninth inning with a three-run lead and he needed all three runs to hold off Carlos Lee.
August 22 Permalink
I was zapping between these three games. Ben Olson put in the first United goal when Red Bulls goalie Ronald Waterreus couldn't hold onto a save and let the ball roll loose. Olson was responsible for the second goal, crossing to Christian Gomez for a diving header.
Bob Carpenter was going on about the 26 runs the Rangers put up on the Orioles. I switched over to see the 27th run score. Then with two runs on, I was rooting for Ramon Vasquez to homer for the 30th run.
Woody Williams did a decent job of quieting the Nats bats. Logan ran up Tal's Hill to make an over-the-shoulder catch.
August 21 Permalink
Read The Baseball Uncyclopedia. It's a mildly interesting collection of random bits of baseball trivia. I bought my copy, but I think you might be better off reading it in bits at the bookstore. However, Whitlock is enjoying it. I'm guessing because it has a humorous style that appeals to the non-baseball fan.
Permalink
Nationals 11, Astros 6. The bats continue to hit. The night didn't get off to a good start when Biggio hit a leadoff homer. Zimmerman hit a homer and Logan had five hits. The Nats also moved into sole possession of fourth place.
August 20 Permalink
I don't claim to know much about the culture of NBA fandom, but maybe the league needs some changes to recover from its jolts, not the least of which is the Donaghy gambling scandal. Leave the number of games the same at 82, but remove the divisions and go to a single table. Play 3 games against 24 teams and 2 games against the other 5 for 82 total. The five teams you play only twice can be in the other "conference", teams further away in order to reduce travel, but it would be fairer if the teams were randomly distributed. The regular season winner gets the Larry O'Brien Trophy and is the successor to previous NBA Finals champions.
The playoffs would instead be called a tournament with everybody included. It would be triple elimination, meaning that a team is out after losing three games. Right now, the NBA playoffs consist of at least 68, but no more than 89 games. With a tournament, there are at least 87, but no more than 89 games. So there are more playoff games, but distributed over more teams. In other words, everyone can charge playoff prices for at least one game. From what I can figure the playoffs could last from April 21-May 15. The time period is shorter and more intense and maybe more fans will pay attention. I realize I've made it more like March Madness.
I make the regular season the successor to the old trophy because no one pays much attention to the regular season anymore. This gives it credibility and a team can legitimately put up a championship banner for it. I'd sell the playoff tournament to some corporation and call it the Fill in the Blank Cup.
Permalink
Watched the Bones episode "The Glowing Bones in the Old Stone House". The bones of celebrity chef Carly Victor are found glowing in a house in the woods. She cut her hand on a knife while slicing seafood containing bioluminescent bacteria, which explains her glow.
A.J. Buckley, Adam Ross from CSI:NY, plays Carly's husband Dan, a quick to anger guy with a substance abuse problem. Carly disappeared with her best friend Abby Singer. Abby's boyfriend Ben Michaelson was on National Guard survival training maneuvers.
Abby is found in the trunk of her car, having been there for 36 hours. It turns out Ben and Carly were having an affair. Ben snuck out from his survival training with no one noticing. Abby discovered it and surreptitiously unlocked Carly's seat belt in the passenger seat while she was driving. She stopped the car suddenly and Carly got whiplash, knocking her out. Then Abby proceeded to stab her several times with a ceramic knife and dragged her into the house. Abby locked herself in the trunk in a well-traveled location where hikers could find her but she didn't count on the rain which made the trunk stay longer than she wanted.
Permalink
Nationals 7, Astros 0. Here's the game where the Nats bats exploded. Wily Mo hit a shot high up in the Crawford boxes. Da Meat Hook's three-run homer snuck just past the right field foul pole. Nice shutout pitching by Redding and Colome.
The Astros looked like the Nats over the weekend, coming up empty with runners in scoring position. I'll probably check at the end of the season, but it seems like the Nats win more against bad hitting teams than a bad pitching teams. After the game, I caught the Astros post-mortem with Bobby Tolan. He has the relaxed style of Don Baylor, but refers to the Astros as "we", just like Ray Knight.
August 19 Permalink
Thirty-six years before the Hall of Presidents at Walt Disney World, a New York display in 1935 had five U.S. Presidents stand up, speak, and sit down. The Presidents chosen were the same ones on Mount Rushmore plus Grover Cleveland. It's comforting to think that if the 1935 Nats introduced the racing Presidents, they would be the same ones. Plus Grover Cleveland.
Permalink
Beltran powers Mets past Nats for El Duque's fourth straight victory. After last night's game, Ryan Langerhans was designated for assignment and the Nats recalled Jesus Colome who was on the disabled list with a buttocks injury. Apparently, the player to be named later to send to Boston in exchange for Wily Mo Peña is Chris Carter, a first baseman in the Diamondbacks system. Is this the baseball equivalent of short-selling?
This is all to avoid talking about today's game. Shawn Hill battled with Orlando Hernandez and Wily Mo hit his first Nats home run, a moon shot off the facing of the upper deck. Both Rauch and Schroder were ineffective in relief.
Permalink
Watched the CSI:NY episode "Cold Reveal". Eighteen-year-old Toby Finch comes crashing through the stained glass window of a church dressed in an angel costume. He was trying to collect the $100,000 grand prize from internetdaredevil.com. The bungee cords on his back were cut, but Finch died from cervical trauma way before he hit the ground.
A video camera he carried on him, trigonometry and infrared detectors determine the building he was launched from. There they find an elaborate slingshot arrangement. However, further video evidence shows Toby cut his own cord, expecting to effectively hang glide down, but the force of the slingshot itself broke his neck.
In the other plot, Scotty Valens comes from Philadelphia with a bloody jacket found in 1997 with the DNA on it from two women and a man. After Stella was checked in the lab for HIV, her blood got into CODIS which is why Valens is coming up only now as her DNA in on the jacket. It appears to be a photographer's jacket and contains traces from a unique art exhibition of 1997.
Photographs were taken of that exhibition by Erin Yates, who disappeared not long afterwards. However, Erin Yates died in 1992 so someone had stolen her identity. The newspaper sends over her personal effects including some rolls of undeveloped film. The film contains several surveillance-like photos of a man along with Stella graduating from the academy.
Danny uses the pictures to identify the man as Garth Bennett who also disappeared in 1997. His wife Marilyn is missing part of her left pinky and is a foster mother. Erin Yates was in Marilyn's care as Mindy Sanchez and Stella was a foster child as well.
Stella then recalls she and Mindy were best friends in the foster home. They were blood sisters and her blood from the locket was how it got to the crime scene. Stella recalls that Garth Bennett was a projectionist at a revival movie house and they find in the projection booth, a bloody crime scene painted over with Marilyn's hand clearly on the wall.
Marilyn insists she didn't kill anyone and her blood is not on the jacket. Stella finds Mindy, living under the name Victoria Page, the name of a character from The Red Shoes. Stella and Mindy used to watch movies together, but at some point, Garth would take Mindy into the projection booth to abuse her. Then one night, Mindy ran away, knowing the foster system would remove Stella as well, because the runaway was a sign the family could not handle children of that age and gender. Later, as Erin Yates, she stalked Garth, pausing briefly to attend Stella's police academy graduation. Mindy killed Garth in the projection booth and dumped the clothes in Philadelphia. Marilyn cleaned up the crime scene including her husbund's body. Stella gives Mindy the heads up so she will not find her when she returns with her badge.
In the third story, internal affairs is looking into the death of Clay Dobson in Mac's custody in a blatantly pro-Guiliani plot development.
Valens tells Stella about how working cold cases gets to you somehow, bringing up on old memories. I suppose it makes you see ghosts of the victims and hear music from that time period.
Whitlock thought there were too many unanswered questions here. How did Mindy live after she ran away? Why would she return to New York after having committed a murder there?
August 18 Permalink
The Samurai Frog has a stunt casting concept:
Dream Collaboration
I still want some real producers to get their hands on Jessica Simpson. I still think she has it in her to be this generation's Dolly Parton, but her managers think mediocre is okay and she settles for less. I'd love to see what someone like Jim Steinman could do for her, frankly, because I think the over-the-top quality would play to her strengths.
Jim Steinman wrote Bonnie Tyler's "Total Eclipse of the Heart". Imagine Jessica Simpson in a video like this. The video is actually thematically coherent except for the ninjas.
Permalink
Sunderland embarassed themselves losing 3-0 to Wigan. The last two scores were on penalty kicks. Collins brought Sibierski down in the penalty area with what might as well have been an American football tackle.
And Fox Soccer Channel had scheduled to show this game on a delayed bto the crime sis. Instead FSC showed Reading and Everton.
Permalink
Watched Bruce Almighty. The story took an awful long time to get to God. The funniest scene was when the police dogs discovered the body of Jimmy Hoffa as well as more than 200 pounds of marijuana in a rival television station's van. Because he's a news reporter, he makes other people the hero. Overall, it's a lightweight, innocuous date movie.
Permalink
Mets 7, Nationals 4. More tough clutch hitting. One of these games, the Nats are going to blow out some team 13-6. Peña walked, grounded out, doubled, lined out and grounded out to end the game in his first game as a National.
August 17 Permalink
Ken Levine has the most interesting memory of Phil Rizzuto I've heard all week:
The Yankees were playing at Tiger Stadium one night. It was easy to hit home runs down the left field line. It was just a 340 foot chip shot. On the left field wall was a digital clock. A Yankee hit a home run and Rizzuto almost came out of his seat, saying on the air, "Holy cow, what a poke! He had that over the 808 sign!"
Permalink
Watched the CSI: Miami episode "Just Murdered". Laurie and Hank Atherton's divorce has escalated to him holding a shotgun over her as she chainsaws his boat. Meanwhile, his personal trainer/mistress Mandy Felding is dead on the floor of their home from blunt force trauma and a guy named Stan Lockwood is found dead near their Lamborghini, also from blunt force trauma.
Fingerprints found on a vase at Mandy's crime scene leads to her husband Todd who quickly admits to the murder after finding out exactly the nature of her relationship with Hank Atherton. Laurie sold the Lamborghini to Stan Lockwood for $200, but her lover, poolboy Paul Warner, believed she promised the car to him. He chased down Lockwood and killed him. However, since Eric processed the shoeprint that linked Warner to the crime scene, Laurie's lawyer Stacy Wakeman holds a hearing that excludes all evidence he found. Calleigh finds Warner's jacket which has flesh from Lockwood lodged in the teeth of the zipper.
Laurie and Hank race to the bank to claim their safety deposit box which turns out to be empty. Wakeman and Hank's lawyer Allen Comden force them to sign their house as collateral to pay their legal fees. At this point I was wondering whether the attorneys were working together to rathet up the level of animosity. Horatio gets Wakeman to admit the Athertons have funds stashed away in Switzerland and the Cayman Islands and uses that statement to get her disbarred.
Calleigh goes with the Atherton's only child, 17-year-old Nathan, to Comden's office to see if he has the missing items from the safety deposit box. Comden is dead from a stab wound, the murder weapon the Atherton's wedding cake knife. Horatio notices they are both wearing items from the safety deposit box, her earrings and his watch. They both held the knife when Comden was stabbed in a humorous parody of the wedding cake cutting ceremony. Nathan looks like a short 30-year-old.
Permalink
Nationals still can't figure out Glavine, Mets at RFK Stadium. Before the game Wily Mo Peña was traded along with cash from the Red Sox to Nats in exchange for a player to be named later, allowing Jim Bowden to take care of that case of Peña's Envy he's had since he became Nats GM. The Nats could have scored a couple more runs with better luck. Tom Glavine notched his 301st win. Matt Chico got sent down to Columbus to make room for Peña.
August 16 Permalink
I didn't stay up to see all of this game, but I did see Beckham deliver his classic bending goal. Those Telefutura announcers sure get excited about plays that aren't goals.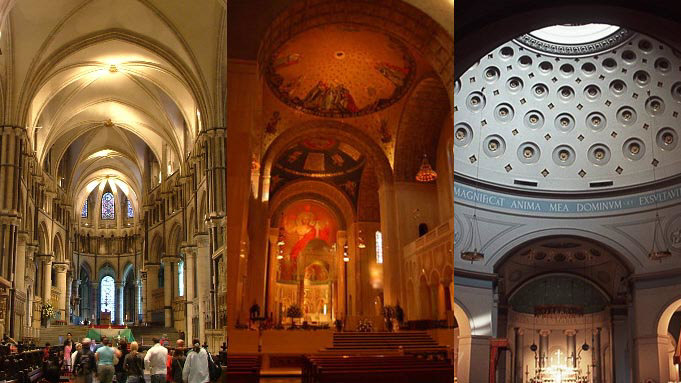 Permalink
So it wasn't until this morning that I discovered the Nats signed Jack McGeary. I gotta hand it to the Lerners who finally came through with the cash. But in hindsight, the Nats paid $4.95 million in bonuses for three left-handed pitchers (Detwiler, Smoker and McGeary), one of whom came from college (Detwiler), as opposed to the $7.28 million Detroit paid for just one right-handed high schooler - Rick Porcello. That sounds like efficient purchasing to me.
With all this optimism, I'll make a couple of predictions that have no facts to back them up, but when has that ever stopped me? Adding Jordan Zimmermann to the mix, I'll predict that no more than one of them will be named to an all-star team. My guess is that will be Detwiler. Also, at least one of the four will never play in the majors. I'll say Smoker. For more informed Nationals minor league discussion go to Nationals Farm Authority.
Permalink
Hamels handles Nats, ties NL lead with 14 wins. Bad luck in the clutch could have made the game a little closer. Flash got himself into trouble allowing homers to Belliard and Young. But with runners at first and second with just one out, Kearns found himself too far off second and got doubled off.
August 15 Permalink
U.S.S. Mariner notes a weird statline for J.D. Pruitt, an outfielder in the Athletics farm system playing for Vancouver. He's hitting .187 with a .466 on-base percentage from walks and getting by pitches. It's not likely Pruitt can keep that performance up against higher-level pitchers who can hit the strike zone.
Permalink
Sunderland draws Birmingham on a tying goal by former Columbus Crew member Stern John.
Permalink
Nationals 4, Phillies 2. Tim Redding was half the offense and he pitched an excellent game against Kyle Kendrick. The Nats should have had the Phillies on the ropes in the sixth with runners on first and third, no one out. Kearns grounded into a double play scoring Jeri Lynn, but Church homered to make it a medium-sized inning. Mesa relieved Kendrick, but Schneider and n.000K continued to hit. Logan came within inches of his first home run outside Denver. With the bases loaded and no one out in the 7th, Ray King managed struch out Tuesday night hero Russell Branyan and Jimmy Rollins.
August 14 Permalink
Went to the game tonight. Danielle Rosner sang the national anthem. I wondered what happened since the Yankees claimed him.
In the top of the 3rd, FLop rolled out Ruiz with a throw that bounced three times. In the bottom of the 3rd, n.000K did not try to bunt for a hit, but Shawn Hill, just back from the DL, tries to bunt for a hit.
The story of the game was the bottom of the seventh and top of the eighth. Batista drove home Church and n.000K with a double to give the Nats the lead.
Zimmerman's throwing error allowed Werth to get to second. As pretty much any regular Nats watcher knows, he always gets in trouble when he has too much time to throw. Ruiz singled home Werth and Russell Branyan hit the game-winning homer.
August 13 Permalink
Watched the Doctor Who episode "Doomsday". The episode opens with the Daleks emerging from the void. They are from the Cult of Skaro and actually have names to help them better understand their enemies to destroy them.
The Cyberman propose an alliance which the Daleks refuse. While the Doctor is surrounded by Cyberman, a squad of humans headed by Jake Simmonds appears and kills the Cybermen. The humans zap into the parallel universe where the Doctor meets Pete again.
They return to our universe and rescue Mickey and Rose from the Daleks. In the confusion, Mickey touches the Genesis Ark, enabling it to open. The Daleks rise into the sky and the Genesis Ark is revealed to have the "larger on the inside" characteristics of a TARDIS as millions of Daleks emerge.
The Doctor figures out that reopening the breach will pull the Daleks and the Cyberman back through and heal the breach. Rose and the Doctor pull the levers open, but Rose is sucked through into the parallel universe and into the arms of her father.
In the parallel universe, three months pass and Jackie is pregnant. Rose gets a message from the Doctor and she goes to a beach in Norway with Jackie, Pete and Mickey. There she says goodbye to an image projected from the Doctor. Rose believes she can get a job in that dimension's Torchwood because of her experience with aliens. The episode ends with a woman in a wedding dress suddenly appearing in the TARDIS.
Permalink
Went on to the Monk episode "Mr. Monk and the Naked Man". Vicki Deline demands entrance to the compound of computer magnate Peter Magneri, claiming it is a matter of life and death as she holds a large brown envelope. Someone she recognizes walks up to her, chases her to a nude beach, stabbing her and walking away with the envelope.
When Monk arrives the next morning, Natalie, Captain Stottlemeyer, and Disher try to distract him from realizing he is on a nude beach. Nudist Chance Singer arrives in his jeep. He owns the trailer on the beach, just below Magneri's home which overlooks everything. Singer had been in jail all night.
Monk becomes obsessed with Singer as the murderer, merely because he's a nudist. Meanwhile Singer and his fellow naturists are in a zoning battle with Magneri who wants to claim the beach as his own. Adrian discusses a traumatic experience and Dr. Kroger realizes Monk is recalling his birth. With this breakthrough, Adrian has fewer problems with nudity.
Monk sees a memo pad from the hospital where Vicki's roommate Arlene used to work as a radiologist and solves the case. Magneri came to that hospital and got a clean bill of health. However, Arlene was the technician and knew he had a fatal heart condition that could be set off by the slightest stress. She switched the x-rays, then quit her job to be a day trader, shorting Magneri's company. Vicki found out and tried to warn Magneri, but Arlene got to her first and killed her.
Meanwhile, the nudists win their hearing at the zoning board. Monk calls Singer who suddenly withdraws the petition. The paramedics arrive and take Magneri away. Afterwards, Magneri gives the naturists an island of their own in exchange for saving his life.
August 12 Permalink
Watched the Cold Case episode "The Good Death". In 1998, business bastard Jay Dratton takes over a company, but is suffering hallucinations from a brain tumor. Someone overdosed him with morphine, but was it assisted suicide or murder?
Nurse Larry Kennick has recently confessed to six mercy killings and he worked in that same hospice, but he admits to only killing those who had lost the will to live. Jay appeared to fight to the end.
The episode slowly rehabilitates Jay's character. He pays the medical bills of what is implied to be a single mother whose young daughter died in the same unit. A continuing hallucination of beach images turns out to be a memory of when he blew off a week of work to be at the beach with his young son and his wife. Jay talked his wife Caroline into giving him a fatal dose of morphine and the implication is that the police declined to press charges.
Permalink
Flores ties it, Lopez wins it as Nationals rally in Phoenix. An incredible comeback from 5-runs down against a bullpen with a good reputation. I'm nervous now about the effect of the new stadium on the pitchers. Will the Nats cease to have the comeback-enabling bullpen when opposing homers will come much more easily?
August 11 Permalink
I can't let go of this Barry Bonds stuff. Sally Jenkins says:
Legalization is not likely to happen, because most of us prefer illusion to reality. Games are stories we tell ourselves, and as such, we seem to need some moral content in them, as opposed to the capricious traumas, sad erosions and ambiguities of every day reality.
Fans and writers need to let of go of performance enhancing substances as a moral issue and reduce it to a rules issue. Baseball should choose to ban PEDS, for the same reasons they ban aluminum bats. Could the union allow blood tests to test for HGH if the teams were punished, in addition to the players?
I know the answer isn't to pretend Barry Bonds' homers don't exist. Do the pitchers who gave up those homers suddenly get credited with wins? That's 1984 and Soviet Communist thinking to deny historical events never happened. I have enough confidence in the fans and writers of the future to evaluate and make their own judgments.
I guess I feel the same way about the card companies who are removing Michael Vick from their sets. The companies selling shoes and other endorsed products I understand. But I feel like trading cards are a historical record and you're trying to pretend a player didn't actually exist.
Finally, Babe Ruth had Baby Ruth, Henry Aaron had Oh Henry, but what of the Barry Bonds candy bar? Ad Week said last year:
We can surmise that a candy bar named after Barbaro would fare better with consumers than one named after Bonds.
Permalink
Sunderland 1, Tottenham 0. Woot! This is the only chance I get to gloat over the Nats-Spurs fans. The winning goal came in the fourth minute of injury time. Apparently Martin Jol called it a "boring" game.
Permalink
Watched Borat. Whitlock was thrown into paroxyms of laughter by the scenes of Borat and his producer Azamat wrestling naked. I laughed most at Borat's meeting with the humor expert.
I'm guessing what most people found funny was the people who comfortably expressed their politically incorrect views. I wasn't that impressed because I know those people exist. I just didn't find it that brilliant.
Permalink
Went on to the Bones episode "Spaceman in the Crater". The body of astronaut Cal Howard falls to Earth on a dairy farm. The astronauts and their wives are presented more like they were in the 1960s rather than today.
Howard went to Haiti to undergo a procedure that counteracted bone loss caused by extended zero gravity. He was apparently killed by four broadsword blades simultaneously. The procedure enabled Howard to return to space. He told his backup James Adams who was upset, but his wife Coleen pushed Howard into an idling propeller blade. Together, Adams and his wife cleaned up the mess and tossed Howard out of the plane.
Also as an inccuracy, Howard flies a Cessna instead of T-38 as astronauts commonly use.
Permalink
Diamondbacks ace Webb stretches scoreless streak to 33 innings. There was no way the Nats or pretty much any regular major league team was going to win this game tonight. Lannan actually allowed fewer hits than Webb.
August 10 Permalink
David Simon imagines that in the future, parent-child conversation about Barry Bonds may go like this:
"Yeah, I saw him play, but ..."

"But what, Dad?"

"Well, he kinda cheated on a lot of those home runs he hit."

"How did he cheat?"

"He took some drugs that helped him get stronger."
Let me finish the rest of the conversation.
"Like what, Dad?"
"Steroids and HGH."
"Is that it? Jeez, I thought you were talking about nanobots and gene therapy. Damn he must have been good if that's all he took."
Harold Myerson sees it that way:
Do we really think that 50 years hence, athletes' bodies won't be altered by methods that make today's steroids look primitive? And our ability to predict where science is headed is surely greater than our ability to predict where the laws regulating that science are headed.
Much was made of Dubya not calling Bonds with Ken Rosenthal saying:
The leader of the federal government sharing a moment with a target of a federal investigation ... uh, it just isn't done.
But of course, the call did place. And if Dubya did restrict his interactions that way, he wouldn't have anybody left to talk to except Laura.
Gary Hoenig takes on the perception that the chase has been joyless ad soulless:
Bonds's pursuit of this record has been almost universally described as joyless and soulless, often by the same writer or commentator on successive days and many times by a chorus of pundits on the same day. And yet, if you've been watching his games, they've been neither: he's cheered at home and mostly booed on the road with great passion (though the San Diego crowd was decidedly mixed after witnessing number 755). And in the end, isn't that what the games are about? Joyless and soulless would more accurately describe the tens of thousands of words that have been written attacking him.
I know he's brought more electricity to RFK than any other opposing player. It's the way we cheer Mr. Applegate or Iago at the end of the play. We will applaud a great performance by a villain. Compare that to silence that greeted Frank Thomas in his irrelevant days of 2002.
Permalink
After garnering media attention for playing against Barry Bonds, suddenly the Nats are darlings. The conventional wisdom pulls out the record since May 11 and the team ERA since June 27. Tonight, Miguel Olivo got trapped between second and third while Daniel "Who Ya Gonna Call?" Barone missed a bunt. Our old friend Ron Darling said that while Florida had more talent the Nats have more on the ball. He credited the veteran leadership of Brian Schneider as opposed to the young Marlins like Miguel Cabrera.
Just remember this is the Nats' week in the sun. Enjoy it while we can. When the Nats go 1-6, you'll hear those historically bad jokes again. By the way, those fundamentally bad Marlins beat the Mets tonight.
Permalink
Diamondbacks 11, Nationals 4. Matt Chico and Livan Hernandez, who were traded for each other, were the opposing starting pitchers. The Nats hitters got Chico off the hook by hitting three home runs in the top of the 6th to tie the score. That was the first time a Washington team hit three home runs in one inning since July 2, 1966 when Frank Howard, Don Lock and Ken McMullen hit three consecutive games in the 6th inning off Whitey Ford to beat the Yankees 10-4. The was the year the Yankees finished in last.
Unfortunately, the bullpen couldn't hold the lead as Rivera, King and Ayala allowed seven runs. This game makes me nervous. It's not like it was just one reliever having a bad three-run inning, but three guys having a bad night. I hope August 9, 2007 isn't the equivalent of July 3, 2005, when the team reached its high-water mark.
August 9 Permalink
Bonds hits No. 757 in win; Bochy tabs 1,000th managerial victory. There was no way the Nats were going to get any offense off Matt Cain. Turns out they couldn't hit off Jack Taschner and Vinnie Chulk either. It would have also been nice for Redding and Traber to hold the Giants to maybe just three runs.
Permalink
Nationals split four-game series against Giants. Plenty of baserunners, but not many scoring today. The big difference was FLop's homer.
Dave Roberts left the game after injuring his knee on Jesus Flores' shin guard in a busted double steal. In the 8th inning, Pedro Feliz got fooled by John Rauch faking to third and was tagged out at second. n.000K was picked off second as he tried to steal third on first movement by Misch.
Permalink
Beckham finally got into a game against D.C. United. After the game, he took off his shirt and gave it to Ben Olson. There were the obligatory screams from the female fans.
The wives and girlfriends of English soccer players are called WAGS for wives and girlfriends. Ironically, that's the same acronym for Washington Area Girls Soccer.
The American version of Footballers Wive$, which removes the "ers" has not been picked up for the fall, but the actors are still under contract. I'm sure it will be moch soapier than reality. Unlike in England, athletes don't run in the same glamour circles where they can meet pop sisters, actresses and models. In baseball, the wives are usually the minor league small-town beauties - high school cheerleader types. Since basketball and football players usually go to college, then you see college cheerleader types. I keep thinking their life is more of a Stepford than a tabloid existence.
Permalink
Finished Warriors: Fire and Ice by Erin Hunter. Animal stories tend to be metaphors for humans. In this case, we see a Romeo and Juliet love story, prejudice and someone violating the vow of celibacy associated with their position. With these elements, it becomes more of a tweener novel than strictly a kids book.
Because of this additional elements, I found the series now more interesting, at least from an adult's point of view. It's not just about the adventure, but the additional elements. As Greystripe carries on an interclan relationship with Silverstream, I wonder what the nation of clans are. Are they countries? Shouldn't there be interclan breeding to prevent in-breeding?
Fireheart's sister Princess gives him her eldest kitten Cloudkit to raise as a warrior cat. I just picture Princess' owners thinking,"Didn't she have five kittens? What happened to that white one?" I've also been thinking about creating a missing cat poster for Rusty.
August 8 Permalink
Nationals 8, Giants 6. Bonds was the hitting star, doubling in the second and coming home on Molina's single. He singled in the third, coming home for his second run when Molina homered. Then in the 5th, Bonds homered to give the Giants a 5-4 lead. He was a triple short of the cycle, but Bochy chose to pull Barry for defensive purposes. It's a shame because Bonds could have made history tonight.
Down 6-4 in the 8th, the Nats scored four runs off the relief trio of Sanchez, Correia and Messenger. The Giants bullpen is pathetic.

Permalink
Today is the birthday of Jocko Milligan. He played catcher and first base for the 1892 Senators. Born John Milligan, he was orphaned at age 8 and went to Girard College, a school for orphans. There he grew tall and large, excelling on the athletic teams. Jocko worked as a blacksmith after graduation for five years before signing on with the Philadelphia Athletics. He played ten seasons in three major leagues in Philly, St. Louis, Brooklyn and New York, as well as Washington, mostly as a catcher with significant appearances at first base and a smattering of time at third base and the outfield. Bill James ranks him as the 103rd best all-around catcher. More information on Milligan at the Baseball Biography Project.
August 7 Permalink
No 756 as Bonds goes 0-for-3 in Giants' 11th-inning win over Nats. The national audience got to see the 6-5-3 double play and John Lannan striking out Barry Bonds in the bottom of the 7th. Da Meat Hook looked like he had the game won with his homer in the 10th. Thank goodness Manny didn't pull him for defensive purposes. Unfortunately, Chief couldn't hold the lead, but at least it was with hits and not walks. I'm going with the hive mind and say that Mike Bacsik will give up the gopher ball tonight.
Rick Sutcliffe was working color for the ESPN game last night. He recorded a post-game report for SportsCenter where he said,"The Mon-, the Washington Nationals challenged Barry Bonds tonight."
Permalink
Watched the Doctor Who episode "Army of Ghosts". The Doctor and Rose come home to Jackie who says her father is coming to visit. Rose is disturbed because Grandpa Prentice has been dead for ten years.
At the appointed time, a ghost-like silhouette appears that Jackie claims is her father. Similar ghost-like figures have been appearing regularly all over the world for the past couple of months. The character of Den Watts returns in ghost form to Eastenders.
The ghost shift appears to be controlled from the Torchwood Institute, run by Yvonne Hartman. The heart of this ghost phenomenon is a giant floating sphere with no mass in its own confined room. A couple of Torchwood workers go to a location under construction in the building and are attacked by Cybermen.
The Doctor uses his equipment to determine Torchwood as the source while Torchwood uses close-circuit cameras to find him. The TARDIS materializes within Torchwood and he introduces Jackie as Rose while Rose stays hidden in the TARDIS. Hartman gives the Doctor and Jackie a tour, but insists that the Doctor is a prisoner.
The Doctor tells Hartman that the sphere and the ghost shift have created a rift between dimensions. He convinces her to stop the next ghost shift. Rose sneaks out of the TARDIS into the room with the sphere. She is immediately identified as an intruder, but Mickey is also in the room, having traveled here from the parallel universe.
Unfortunately, the Cybermen have gotten to three Torchwood workers and they continue the ghost shift. The ghosts turn out to be Cyberman who have successfully conquered all of Earth. The Doctor asks the Cybermen how they could have bad the technology to create the void sphere. The Cybermen say they didn't create it but just followed along. The sphere opens up to reveal a Dalek.
August 6 Permalink
I've probably posted these thoughts before, but given that Bonds is facing the Nats, I thought I'd repeat them. I see no reason for keeping Bonds, McGwire, Sosa, et. al. out of the Hall of Fame for using steroids when confirmed scuffers Gaylord Perry and Don Sutton are already in the Hall. In addition, spitballers broke actual baseball rules in place since 1920. Steroid users broke rules only on the books since 1991 and enforced just recently. So people want to punish them for rules they didn't break and weren't enforced. Why not keep out every catcher who framed a pitch, every batter who feigned pain when a pitch got too close, every outfielder who held up his glove when he trapped a fly and every middle infielder credited with the neighborhood play?
Then some people will claim the games were played with the presumption the players were "clean". The only presumption is that everybody is trying to win and nobody is trying to lose.
I saw a town hall meeting where a member of the public challenged Dusty Baker for doing nothing the year Bonds hit 73 home runs. It would be wonderful if a manager decided to call a player on steroids to the detriment of his team, but if he were the manager of my team, I'd be pretty upset. A manager is tasked to win regardless of the means, including illegal ones. He just has to weigh the penalities against the benefits.
August 5 Permalink
Nationals 6, Cardinals 3. This game was really no different from Friday night. It looked good for the Nats once the game reached the 8th. The Nats broke through with a three-run 8th. Buster Olney admitted he thought the Nats would only win 50 games this year.
Permalink
Watched CSI:NY episode "Past Imperfect". The body of young Emma Pierce is found on Coney Island, her body wrapped in moving blankets with packing tape covering her face. Her eyelids have been surgically removed pre-mortem, exactly the MO of serial killer Clay Dobson.
Dobson was released when Detective Dick Truby was found to have tampered with evidence on a separate case. The major evidence against Dobson was his confession to Truby. Fresh blood on Pierce's leg is traced to Katie Lawrence, a recently missing person.
Pierce's body also has luminescent algae on her foot. Adam the tech remembers that the Weddington Building has live seals in the lobby. Taylor recalls that the archictectural drawing of the Weddington in Dobson's architectural design office.
The police find Lawrence in the basement of the Weddington and she can identify Dobson. Taylor rushes to Clay's office and Dobson escapes out the window to the roof. As Flack and backup converge, Taylor has apparently forced Dobson to surrender on the roof. Then Dobson's handcuffed body falls on Flack's car.
In the other plot, Scott Colson stumbles on the Emma Pierce dump scene, claiming to be the victim of a murder. In the hospital, Scott lies dying of ricin poisoning, delivered by a pellet to the leg, just like Georgi Markov. He was involved in the past with the Russian mob.
It turns out Colson's father and Scott's brother Jesse ran an arcade and sideshow called Orion Park. After inheriting the park, Scott intended to sell the land to developers. Two boys saw a redhead in a cowgirl outfit on roller skates bumping into Scott. Carolyn the cowgirl worked at the shooting arcade where the airgun is missing that shot Scott. She implicates Jesse who wanted to get rid of his brother.
Permalink
Went on to the CSI season closer "Living Doll". We learn pretty quickly that the miniatures killer is Natalie Davis, a former foster child of Ernie Dell. He framed and killed himself to protect her.
We learn a little bit about her background. Natalie's mother died when she was six and not long afterwards, she pushed her four-year-old sister Chloe out of a treehouse. Her father Christopher performs as a bizarre ventriloquist with a dummy named Chloe. Natalie became too much to handle and her father gave her up.
She gets a job with a cleaning company that has the contract in the CSI lab. Another miniature shows Sara still alive beneath a red sports car. Natalie appears in the crime scene photos where that car was first damaged. She blames Grissom for Ernie's death, so she is going after Sara. Could this have inspired the CSI writers?
Permalink
Finished off with the Monk episode "Mr. Monk and the Rapper". Rapper Extra Large tells a reporter he's bulletproof, just seconds before he enters a limo that blows up. The primary suspect is Murderuss, played by Snoop Dogg.
The theme song is a rap version of "It's a Jungle Out There". A recent recording by Murderuss threatens to kill Extra Large with a car bomb. Murderuss hires Monk to clear his name.
Extra Large had gone to rival label Fresh Rhymes, owned by Danny Hodges and Waddy Mitchum. At this point, we figure out that one of the Fresh Rhymes partners intended to kill the other, but forgot to account for Daylight Savings Time and accidentally killed Extra Large instead. It turns out Hodges was the killer.
Permalink
Tonight during the game where Tom Glavine won his 300th game, Joe Morgan acknowledged the difficulty of winning 300 games because the pitcher needs to be on good teams. This was particularly shocking since Joe has always felt a pitcher should be able to pitch to the score.
August 4 Permalink
Watched the Fast Money MBA Challenge. It some ways, it's your typical four-on-four quizbowl show. On the other hand, they mix traditional buzzer questions with "Millionaire"-style hot seat questions and pointless tension-building. I want a quantity of questions, not a quantity of tension. A close game will build up enough tension.
The questions could have been handled by most college-level quizbowl teams. If I was putting together a squad, I would have looked for the good quizbowl players, rather than the good MBA students. Of course, I think the qualities to test for future CEOs might honestly be better tested by The Apprentice than this show.
There was some stupid perception created that Texas, being the public school, was the Cinderella #8 seed. That was probably trumped up. There is no reason you can't find four good quizbowl players at any school.
Permalink
Watched the CSI: Miami episode "Rush". As a stunt scene from an action movie is completed, the body of star Brody Lassiter is found dead in the trunk of the car. Alexx determines Lassiter died from an involuntary hanging at White Sands, an exclusive rehab facility.
Phil Morris, playing White Sands director Peter Ashford, admits to finding the body and wrapping in the blanket. What is not told explicitly is he dumped in the trunk of stunt car while stuntman Rod Vickers lay passed out in the unlocked passenger compartment. There seem to be plenty of people within the rehab facility who wanted Lassiter dead, but the key finding is an old rib injury that reulsted from impact with the steering wheel in a car accident.
Boa Vista and Delko look for fatal vehicle crashes in Lassiter's old hometown of Williamsport, Pennsylvania and find the death of Diane Corbett, sister of Eddie Corbett, Lassiter's "baby-siter". Diane was Lassiter's girlfriend. As part of his rehab, Lassiter had to confess something and he told Eddie that he actually drove the car, but after the accident, put her body in the driver's seat and make it look like she died alone.
In anger, Eddie punched Lassiter. Thinking he was dead, he staged a suicide by hanging.
Alice Greczyn makes an appearance as Holly Reese, a starlet who fakes an addiction in order to research a role. She played Frankie Townsend in Windfall, a much less glamorous role.
Permalink
Nationals 12, Cardinals 1. Tony LaRussa batted his pitcher 8th and 9th hitter Adam Kennedy provided the game's first run with a homer. Ronnie Belliard got a double play by purposely dropping a pop-up when batter Yadier Molina didn't hustle to first. Jeri Lynn hit two homers.
Permalink
After the game, Barry Bonds hit homer #755. The media and the nation as a whole may be ambivalent about the achievement, but the people actually there at Petco Park are a self-selecting group biased towards being friendly to Bonds. Regardless, he creates an electric atmosphere of highly-charged, diametrically opposed emotions. You can't find yourself safely in the middle of such strong feeling. Any more emotion and you'd have to risk yourself in a religious war.
As I realized one of the Nats pitchers might gve #756, I was suddenly excited about the prospect. For the first time, the national media would realize the Nats aren't a historically bad team. I'd actually like to see writers be amazed by Bonds striking out to Lannan and Bacsik. I hope Barry doesn't hit #756 until Thursday against Hanrahan so the Nats will have four full games in the national spotlight.
I also watched the Astros-Marlins game, hoping the Astros could send Florida into last place. Phil Garner basically outsmarted himself. With two out in the bottom of the 12th, he intentionally walked Cabrera. After a passed ball and a wild pitch, Cabrera came home. If he was never on base, those would have just been balls.
August 3 Permalink
Johnny Depp has acquired the right to Dark Shadows for a feature film and wants to play the role of Barnabas Collins. Bad Idea. Johnny Depp can't play an adult. It has nothing to do with chronological age. Dennis Hopper can't play adults either.
Barnabas Collins is an adult. This going to turn into Spike or LeStat kluged into Collinwood. Or worse, Captain Jack Sparrow - Pirate Vampire.
Permalink
Nationals 3, Cardinals 2. The Negro Leagues were honored as the Nats wore the uniform of the Homestead Grays and the Cardinals the St. Louis Stars. Neither team could provide a clutch hit. The score should have been 5-4 Nats. As the bottom of the ninth inning began, I grew confident the Nats would win. Both teams were evenly matched and the home team usually has the advantage just by virtue of batting last.
August 2 Permalink
The contract extension to Dmitri Young makes sense only if Nick Johnson is not coming back next year. So get used to the idea he won't be playing. Sure its pathetic that the best hitter is a 33-year-old weeble, but I think it's at least defensible to hold onto to a player with tangible, albeit volatile, value.
Part of the reason for holding on to Young is that there are literally no hitting prospects in the minors that could conceivably start next year out of spring training. Any non-pitcher who plays for the Nats in 2008 has either been a) signed as a free agent or b) is a AAAA player. There's no way you're going to see anyone with a long-term future like Marrero until at least 2009.
Permalink
Kyle Lohse got hurt in the first inning of his Phillies debut. I'm sure the Phillie Phans will find a way to blame this on John Lannan.
Permalink
Nationals 7, Reds 3. The Nats wore 1927 caps in honor of the 100th anniversary of Walter Johnson's debut. The red visor looked great with the current home uniform. Although the 1907 cap would have been more appropriate, it wouldn't have looked good on top of the current uniform. Now if they had time to ready the entire 1907 ensemble, that would have been much more desirable. Here's what the Reds would have worn.
The Nats hit six doubles. Bacsik held the Reds to a .176 BABIP with his six strikeouts. Tolman is probably getting heat for sending FLOp to get thrown out at the plate in the first. I'll cut him slack on that decision. It was the first inning and it wasn't a pitcher.
August 1 Permalink
Joe Posnanski was a Duane Kuiper fan as a child. He got the following e-mail from his idol:
Joe

You spent 9 days following Barry Bonds and not one time did you try to look me up. I have heard thru the grapevine that you were a Duane Kuiper fan growing up as a kid, if that story is really true...I would have loved to have met you. If you are headed to L.A. or San Diego please bother me, there's a short list of kids who idolized me. I'd like to meet them all.

Duane Kuiper
As a pure writer, Joe is the best baseball blogger there is. I ought to do something to thank him like buy his book.
Permalink
Nationals 7, Reds 2. Arroyo was throwing batting practice tonight. The game was over in the second inning.
In the fourth inning, the Nats employed a shift with Brandon Phillips ar first and Adam Dunn at the plate. Phillips stole second and, since Ryan Zimmerman was there to take the throw, immediately outraced Jeri Lynn to third while Schneider threw the back to Lannan. Lannan threw the ball to Zimmerman to make it close. That was two stolen bases on one play.
Ronnie Belliard was miked up and Ken Griffey knew that so Junior said something to the infielders, while standing on second base, about the Nats being a pretty ugly team - except for Fick who was bringing sexy back. How much did it cost Fick in golf clubs to get Griffey to say that?